EXPOSED – A play by Mary Dickson
  Sunday, April 24 – 5 pm to 7:30 pm – TCA
A STAGED READING  
Followed by RECEPTION / Q & A with Mary Dickson – Live !
Co-Directed by Chelsea Reidy and David Silva
Produced by Judith Rane
Exposed, an award winning play by acclaimed playwright, Mary Dickson, is about Downwinders.  A "downwinder" is a person who was exposed or presumed to be exposed to radiation from the explosion of nuclear devices at the federal Nevada Test Site. These atmospheric nuclear tests took place from 1951s to 1962s.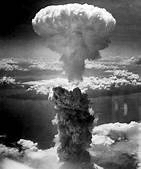 To learn more about Downwinders and to view the map of the extensive area of fall-out over the US during the Nevada Test Site period,  Visit: https://en.wikipedia.org/wiki/Downwinders
 During the Cold War, the U.S. government tested 928 nuclear bombs in Nevada, all of them more powerful than those that leveled Hiroshima and Nagasaki. The radioactive fallout from those blasts spread across the country, some as far away as upstate New York, more than 2,200 miles away. Writer Mary Dickson's powerful and very personal play puts a human face on a tragic chapter of American history, one few people know about. Chicago Tribune Syndicate writer Robert Koehler called it "Devastating drama … a sacrament of grief and anger that doesn't stop at the edge of the stage or end with the actors' bows."
---
Cast list:   Blair Jackson,   Mike Morris,   Tymotha Thurston,   Marcos Martinez,   Jeff Spicer,   Daniela Cervantes,   Carlene Luttati,   Jennifer Peterson, Lynn Hamrick
_______________________________________________
Exposed, a play by Salt Lake City writer and Downwinder Mary Dickson, puts a human face on a tragic and little known chapter of America's nuclear history.  The production played to sold-out houses and critical acclaim at its national premiere in Salt Lake City.  It was nominated for the Steinberg Award for Best New Play Produced Outside New York by the American Theater Critics Association. Robert Koehler of the Chicago Tribune Syndicate called it a "devastating drama…a sacrament of grief and anger that doesn't stop at the edge of the stage or end with the actors' bows. Be careful. It gets under the skin and into the marrow."

During the Cold War, the U.S. government exploded 935 nuclear bombs, 100 of them above ground, at the Nevada Test Site – each one more powerful than those that leveled Hiroshima and Nagasaki. The fallout from those explosions blanketed the nation with radiation and has caused countless health issues for Americans.
The 90-minute docu-play combines the story of the playwright and her late sister, who were victims of U.S. nuclear weapons testing, with compelling history pulled from declassified portions of Atomic Energy Commission minutes, public testimony, news reports, and countless interviews revealing the massive government cover-up and the devastating and far-reaching human cost of nuclear testing.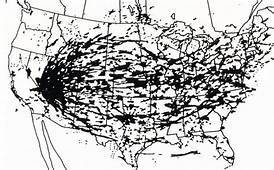 The government knew as early as the first test in 1951 that fallout was carried by the jet streams to New York, where it fogged film at Eastman Kodak in Rochester. The government agreed to warn film manufacturers of upcoming tests, but never gave the citizens exposed in those paths the same courtesy, instead trying to stifle protest with assurances that "there is no danger."
Mary Dickson
Playwright Mary Dickson is a published writer and a down-winder who has a compelling personal story to share, a journalist who has spent years chronicling the effects of testing, and an activist who has worked to create significant change on these issues. "Exposed" grew out of a book-length manuscript she wrote during an invited residency at the Mesa Refuge Writer's Retreat in Point Reyes, California. Mary will have her play "Exposed" presented on Sunday, April 24 and directed by Chelsea Reidy as the finale of the Taos Environmental Film Festival at the TCA.
International Forum on Victims of Nuclear Weapons Bio: Award-winning writer/playwright Mary Dickson is a downwinder and thyroid cancer survivor from Salt Lake City, Utah who is an internationally recognized advocate for survivors of nuclear weapons testing. She has written and spoken widely about the human toll of nuclear weapons testing at conferences, symposia, and forums in the U.S. as well as in Japan. Exposed, her play combining her own experience with powerful documentation, received critical acclaim when it premiered at Plan B Theatre in Salt Lake City. It has subsequently toured universities and venues nationwide as a staged reading. She was honored by the Alliance for Nuclear Accountability for her lifetime work on behalf of those harmed by nuclear testing. She is currently working with a group of frontline community members in the West and with a national group of NGOs on advocating for the passage of bills before the U.S. House and Senate to expand the Radiation Exposure Compensation Act.

Atmospheric Testing – Nevada Test Site (NTS) from 1951 tthrough to 1962 
Jean E. Stevens – Founding Director, Taos Environmental Film Festival
Jean is a world traveler, former adjunct professor of art history for over 25 years and a retired Taos 6th grade teacher.  She is also a Climate Reality Corps Leader and an alumna of World Beyond War.   Jean is also an artist, filmmaker, screenwriter, songwriter and a member of the Sound Healers Association.  She holds a 200 Hour Yoga Certification. 
Judith Rane –Taos Environmental Film Festival, Assistant to the Director
Judith is an actor, writer, weaver, gallerist and peace activist with a computer science background beginning in the early 1950s.   A mother, grandmother, and great-grand of a gaggle and wife of the late Taos painter, Bill Rane.
TEFF – 2022 P L A Y
A Staged Reading of E X P O S E D  by Mary Dickson
2021 FEST Recording

s

 Presentations from recognized leaders, scholars, activists, authors and notables, will address attendees, virtually, in topics upon which they are passionately involved – beginning with global issues that threaten the planet.