MOTHER * EARTH
The Taos Environmental Film Festival – 2022
F O R U M
Mother Earth Forum / TCA
 April 23, 2022, SATURDAY, 5 to 6 pm
Esteemed panelists speak of the trials and tribulations of media, climate change, the sustainable future of Taos and issues of pollution and threats to the citizens of New Mexico and beyond.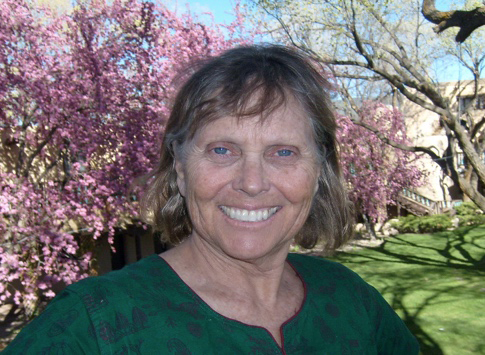 Mother Earth Forum Moderator: Jean E Stevens

Jean was raised and educated in Southern California where she received her MFA from the University of California, Irvine.  She is a retired educator and has a background in dance, theater, multi-media art, screenwriting, filmmaking and songwriting.  Her artwork, screenplays and films have been exhibited at museums or been official selections at film festivals. Her environmental interests include world travels, an alum of World Beyond War and a Climate Reality Project Leader and Mentor.  Jean is a retired educator of Taos Public Schools and a former UNM-Taos Professor of Art History .  She is also the director of the Taos Environmental Film Festival.
Paula Claycomb, Renewable Taos Treasurer (2021-present)
Paula grew up in an activist family where favorite books included The Seven Sisters, Silent Spring and Cadillac Desert. She worked as a journalist, then for Amnesty International USA, followed by UNICEF for 25 years. She lived in Rwanda, Mozambique, Afghanistan, Pakistan, East Timor, Brazil and Sudan, seeing first-hand the effects of climate change in those countries. After retirement in 2012, Paula has continued to work as a consultant for UNICEF. Her degrees are a BA in political science and French and an MPA in public health administration. She joined Renewable Taos in 2018 and also volunteers with Taos Elders and Neighbors Together and Taos United: Taoseños Unidos.
Paula Claycomb spent her childhood in the western part of the U.S., where her father worked for the Bureau of Indian Affairs and later the Bureau of Land Management. In 1989, Paula joined the UN Children's Fund (UNICEF), where she served in a variety of functions. Invited to serve as Reports Officer during the Rwanda genocide in 1994, Paula went to Nairobi (Kenya), Kigali (Rwanda) and Goma (Democratic Republic of Congo) for 4 months.
She became convinced that even amidst atrocity, great good is still present and must be nurtured at all levels and in diverse ways. She served as Communication for Development specialist and senior advisor in Mozambique, Afghanistan and Brazil, with a one-month emergency mission in East Timor following the violent aftermath of the 1999 elections. A 2-year break from UNICEF in 2002-2004 was spent as a consultant for the UN Development Programme and UNICEF in Georgia, Kazakhstan, Kyrgyzstan, Liberia, Romania, Tajikistan and Turkmenistan. Paula went to Sudan as a consultant in early 2004, where she re-joined UNICEF. This was at the beginning of the genocide against the people of Darfur, at the same time the Comprehensive Peace Agreement was signed between the North and the South. After two tumultuous years, Paula returned to UNICEF's New York headquarters as Chief of the Landmines and Small Arms group. During that period, she and her team contributed to the development of a global convention against the production, manufacture, stockpiling and distribution of cluster munitions. She ended her 21-year career with UNICEF as Senior Advisor for Communication for Development, managing the development of policies, guidelines and standards. Prior to UNICEF, Paula served as Director of the Northeast Region for the US Fund for UNICEF. For three years in the early 1980s, Paula was Deputy Director of the Northeast Region of Amnesty International USA.

Mary Dickson
Playwright Mary Dickson is a published writer and a down-winder who has a compelling personal story to share, a journalist who has spent years chronicling the effects of testing, and an activist who has worked to create significant change on these issues. "Exposed" grew out of a book-length manuscript she wrote during an invited residency at the Mesa Refuge Writer's Retreat in Point Reyes, California. Mary will have her play "Exposed" presented on Sunday, April 24 and directed by Chelsea Reidy as the finale of the Taos Environmental Film Festival at the TCA.
International Forum on Victims of Nuclear Weapons Bio: Award-winning writer/playwright Mary Dickson is a downwinder and thyroid cancer survivor from Salt Lake City, Utah who is an internationally recognized advocate for survivors of nuclear weapons testing. She has written and spoken widely about the human toll of nuclear weapons testing at conferences, symposia, and forums in the U.S. as well as in Japan. Exposed, her play combining her own experience with powerful documentation, received critical acclaim when it premiered at Plan B Theatre in Salt Lake City. It has subsequently toured universities and venues nationwide as a staged reading. She was honored by the Alliance for Nuclear Accountability for her lifetime work on behalf of those harmed by nuclear testing. She is currently working with a group of frontline community members in the West and with a national group of NGOs on advocating for the passage of bills before the U.S. House and Senate to expand the Radiation Exposure Compensation Act.
Short Exposed Synopsis: During the Cold War, the U.S. government tested 928 nuclear bombs in Nevada, all of them more powerful than those that leveled Hiroshima and Nagasaki. The radioactive fallout from those blasts spread across the country, some as far away as upstate New York, more than 2,200 miles away. Writer Mary Dickson's powerful and very personal play puts a human face on a tragic chapter of American history, one few people know about. Chicago Tribune Syndicate writer Robert Koehler called it "Devastating drama … a sacrament of grief and anger that doesn't stop at the edge of the stage or end with the actors' bows."
Kristina Ortez
Kristina Ortez is the Executive Director of the Taos Land Trust. She grew up in the San Joaquin Valley of California in a small farming town and moved to New Mexico in 2008. She lives in Taos where she is raising her two daughters, ages eight and five. Kristina graduated from Harvard College with a degree in Anthropology and completed her Masters of Public Administration at the University of New Mexico. Kristina has dedicated her professional career to the preservation of public lands and ensuring clean water for rural communities. She serves as the Secretary for the newly restored Vigil y Romo Acequia Commission and sits on the Board of Directors of Alianza Agri-cultura de Taos and Conversation Voters New Mexico.  She is also an elected NM State Representative.
Rachel Conn
Rachel Conn is the deputy director for Amigos Bravos, a conservation organization dedicated to protecting and restoring the waters of New Mexico. Rachel works to provide hands-on support to New Mexico communities and watershed groups, review and comment on state and federal water quality policy, and conduct Clean Water Act trainings. Rachel leads ongoing campaigns to hold Los Alamos National Lab accountable for pollution, protect New Mexico's waters from degradation through Outstanding Waters designations, restore and protect Wetland Jewels, protect New Mexico's waters from degradation caused by mining, and advocate for strong water quality standards throughout the state.
Prior to joining Amigos Bravos in 2001, Rachel worked in San Luis Colorado on mining and water contamination issues and in Boston for the Massachusetts Department of Environmental Protection.
Lisa Lucas
Lisa Lucas is a professional writer/producer/actor. She graduated from Bowdoin College with a degree in French Literature and Theater Arts. For the last 25 years, Lisa has produced, written, and developed over 36 TV series which include the popular ABC series "The Bachelor", "Work of Art" on Bravo, and the Emmy winning "My 1st Time" on NBC. For the last 7 years, she was part of the producing team behind Silver Bullet Productions award-winning feature documentaries, "A Thousand Voices", which debuted on PBS in 2015 as well as another feature, "Defending The Fire" in 2018. Her third film in collaboration with SBP, "However Wide the Sky" debuted fall 2021 on PBS and continues on the worldwide film festival circuit. She is an Executive Producer and principal partner in the Santa Febased production company, LikeMinds, LLC, which develops/produces scripted and docu-series for TV as well as independent films, shorts, and documentary features. Lisa co-hosts a weekly life-during-pandemic cooking series, @thecoronakitch (instagram) on facebook live & youtube with actor/writer/producer and fellow NMWIF member, Debrianna Mansini. Their debut cookbook, "That Time We Ate Our Feelings" drops spring 2022 with Apollo Publishers. Current film projects include producing the indie, award-winning short film comedy script, "The Holy Word", producing/writing the independent feature "Married at Fourteen (WT)" with Terry Borst, and two network docu-series in developme
https://www.imdb.com/video/vi2198648089?playlistId=nm1498263&ref_=nm_pr_ov_vi
Lisa will be accepting the Taos Environmental Activism in Film Award on behalf of the New Mexico Women in Film. 
____________________________________________________________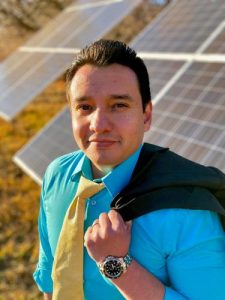 The Town of Taos Mayor, Pascualito Maestas, will be awarding the

Taos Environmental Film Festival's Environmental Activism in Film Award

to the New Mexico Women in Film.